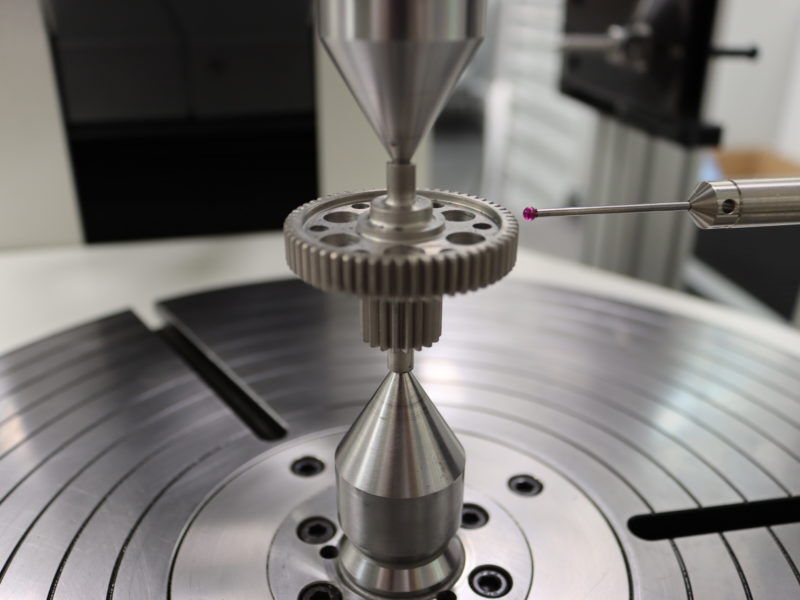 We at Addendum have been working for 64 years for the excellence of our products and those of our customers and partners.
To guarantee our customers high quality, precision gears, last year we invested in the purchase of the Liebherr WGT600 Industry 4.0 Full Granite 4-axis measuring machine. This machine can measure all types of cylindrical gears, bevel gears, shafts, worm gears, wheel gears, racks and toothed belts, etc.
The new machine expands and improves the capacity of our Quality Department and allows us to guarantee higher precision in manufacturing processes and in the reliability of the parts and the reduction gears we produce.
Recently, a team of students from the Universitat Politèctica de Catalunya, which designs and manufactures single-seaters, chose to continue relying on us for the best results in the manufacture of their vehicles, with the aim of developing new technologies in the field of sustainable automobiles and for competing in international Formula Student competitions. UPC ecoRacing has a planetary transmission that offers the possibility of competing efficiently, quickly and safely. Addendum gears allow for increased repeatability, with uniform transmission and low level of vibration, which increases the durability and reliability of the whole assembly.
This close cooperation, which has lasted now for more than 8 years, also gives the engineering students the opportunity to extend their training at a practical level. They can perform the quality control of the transmission gears themselves with our new Liebherr WGT600 equipment and at our premises.