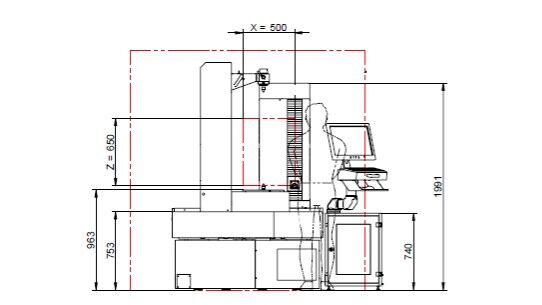 We are proud to show you our new already installed Quality "toy", in our newly expanded Quality climatized facility.
We have just installed a new Liebherr WGT600 Industry 4.0 Full Granite Measurement machine, which is wire connected with hobbing machine. So, when some small deviation is measured, this machine sends a correction to the hobbing machine in order to assure that next part is correctly hobbed.
This measuring machine is able to measure single elements, as well as combination of different of the following elements:
Shafts (all geometrical and dimensional measures)
Spur and helical gears
Worm Wheels
Bevel gears
Internal gears
Hobs
Splined shafts
etc
Dimensions to be measured are:
Maximum Diameter ø520mm
Maximum Length 920mm
Maximum weight 400kg
All of this with Maximum Quality. But the key point of this machine is Industry 4.0 feature (Closed Loop) with hobbing machine.
You are all invited to visit it, and we would like to be able to use it to measure many more parts for you.