Addendum, due to its years of experience in the world of transmission systems and its technological resources, is trained to design any type of gear, such as cylindrical spur gears, spur gears, helical, bevel, internal, worm gears, axes, spirals, etc.
We also design any precision machined part for transmission systems and anything related to these. Our designs are based on the client's requirements regarding gear transmission capacities, their needs with respect to space, noise, environment, etc., which end up shaping the best design possible for each part.
Our designs always ensure that their feasibility directly relates to the minimum manufacturing cost. In many cases our clients rely on our experience and ability to collaborate with their research and development departments to design transmission systems for their machines.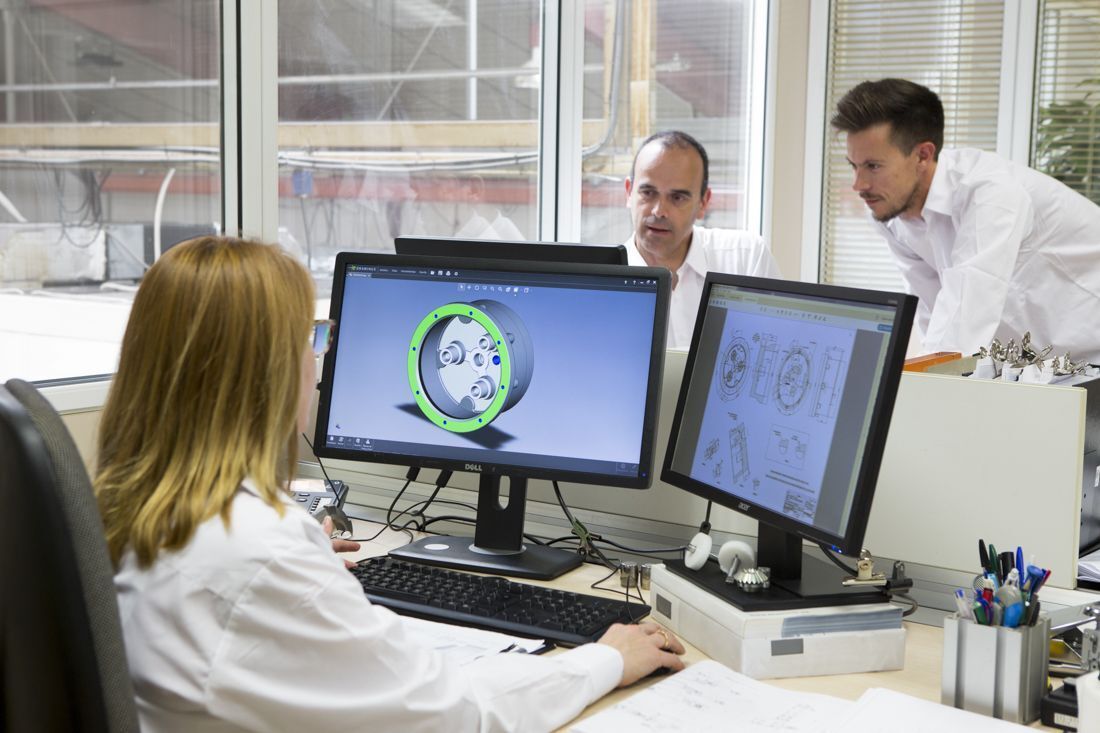 Other products and services
Spare parts and maintenance
Due to our capacity of reverse engineering we can provide spare parts and/or repairs of all kinds, in our own facilities or in the client's.
Read more
Drive assembbly manufacturing
Addendum creates designs and prototypes, and manufactures custom drive assemblies, such as reduction gearing, multipliers and gearboxes.
Read more