Created in Terrassa in 1958, Addendum specialises in mechanics, primarily in mechanical transmission. It began by producing gears to equip all types of machinery. Today, our services are much more extensive and concentrate on providing complete, custom-made solutions.
Addendum's mission is to be a reliable supplier for our national and foreign clients, for the development and manufacture of all types of gears, precision machining and transmission systems.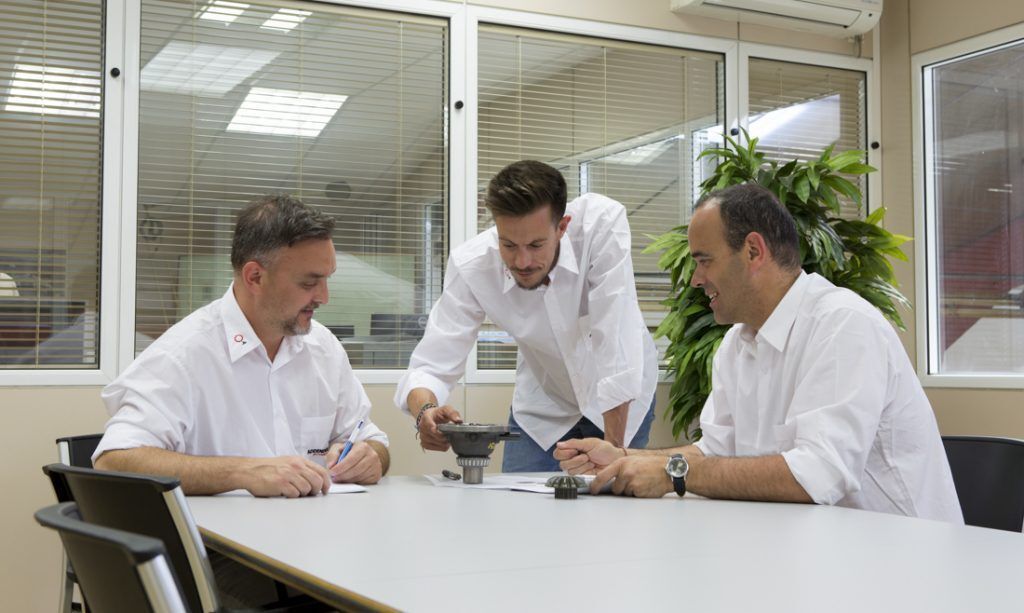 Our transmissions and precision pieces equip many clients from a variety of industries, such as: public works, aeronautics, maritime, railways, automobiles, industrial machinery, energy, agriculture, feeding, chemicals, packaging, textiles, graphic arts, spare parts, etc.
Throughout the years of the company's history, our capacities have been increasing and diversifying in order to offer a wider variety of products and better service.
The company has its own, very extensive resources in a production plant of 2.000 m2, and these are complemented by a network of strategic associates, forged over the years.
Our clients, together with the ever-expanding market, have driven Addendum to provide ever-more demanding levels of quality, cost and service. Our main objective is to offer products of high precision and quality for demanding markets, with highly competitive delivery terms.
1958
Addendum foundation in a 30m
2
store
1962
New facilities due to expansion
1975
Moving to our new facilities
1978
Increase in sales throughout Spain
1990
Inauguration of current facilities
1994
Inclusion of 2nd family generation
1999
Addition of the CNC gear shaper
2003
Creation of Dedendum S.L.
2008
ISO 9001 certified in Manufacturing
2011
First exports outside the UE
2012
ISO 9001 certified in Design
2020
ISO 14001 Environmental Certification