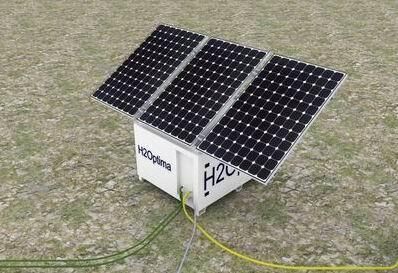 The H2Optima water purifier is an autonomous and portable device designed to produce drinking water for human and agricultural use from seawater, salt water or contaminated fresh water, needing no external power supply, since it is equipped with photovoltaic panels.
The "La Vanguardia" newspaper published the story in both its paper and digital version, highlighting the possibilities of the device: production capacity, ease of installation and use, and its evident advantages in the developing world and in agriculture.
Readers of this news praised the idea and the potential of the device with their comments. They also urged companies like ours to invest in innovation, with the aim of creating jobs, international competitiveness and better sustainability for the planet.