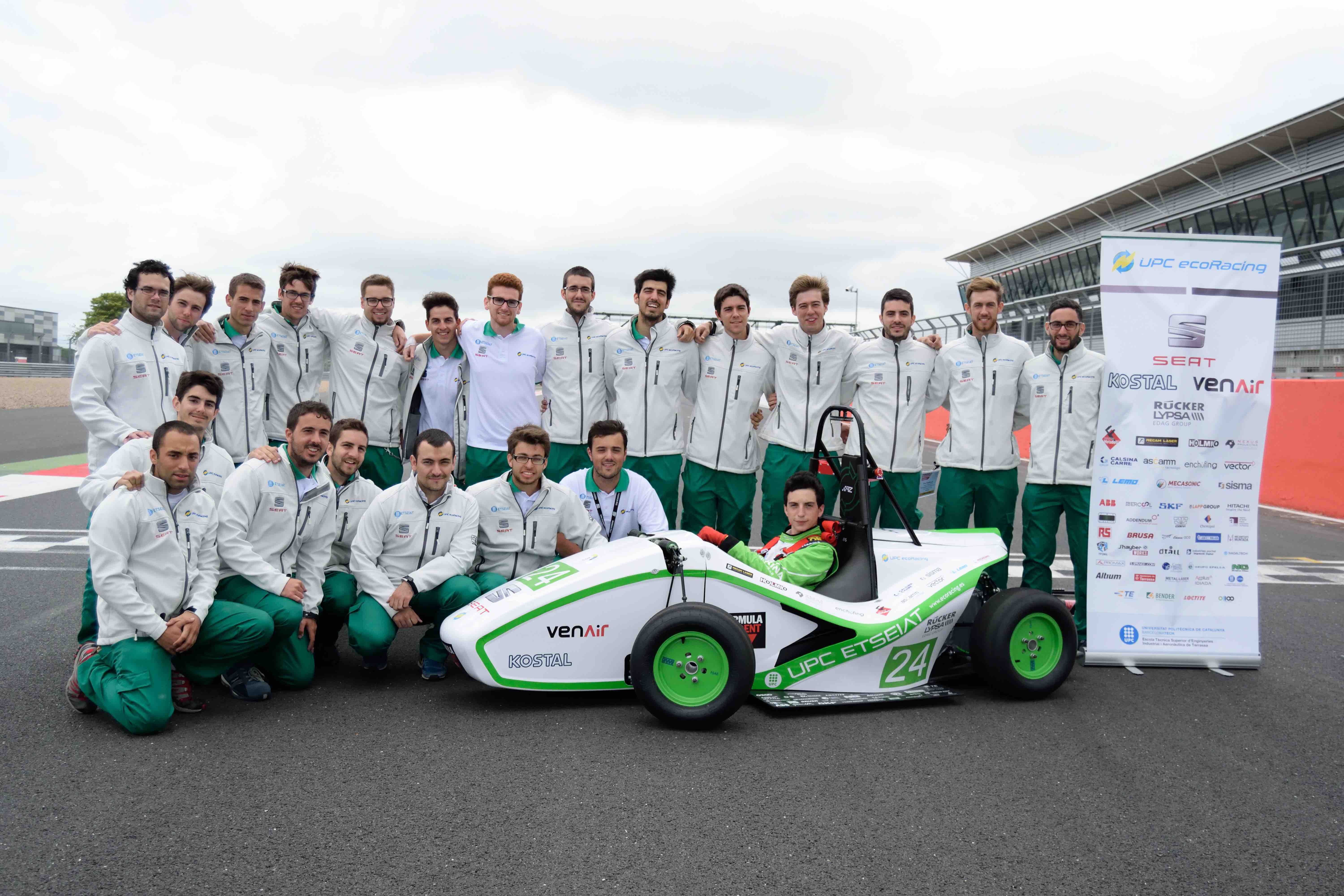 As we have already seen in recent years, Addendum actively collaborates with the UPC (Polytechnic University of Catalonia), whether it be in training, research or development of new projects…
This year we have participated in the successful UPC ecoRacing project with the industrial engineering students at ETSEIAT (Terrassa School of Higher Learning in Industrial and Aeronautical Engineering) This technological research project within the sphere of sustainable automation has for years been focused on designing single-seater cars to participate in Formula Student events.
The ecoRZ (2015) model is a 100% electric model that has reduced space, respect for previous models, but maintains the 135 CV so as to improve on dynamic performance and energy efficiency. It can run at 135 km/h and reaches 100 km/h in three seconds.
Addendum has contributed to the manufacturing of the special gears for the transmission of the magnificent single-seater ecoRZ, which has participated in the Formula Student Spain, within the Montmeló Circuit. At this competition, the team has received the prize for best car at the "Cost and Manufacturing" trial, received very high scores for its Business Plan and first place for its status in static trials!
Given all of the above, we wish to congratulate the group for all of the work done, and hope the group achieves magnificent results at the next competition, the Formula SAE Italy. We are also cheering for the group for this passionate work involving research and development of projects that are sustainable and keep in mind the training of future entrepreneur engineers.